- PRESENT -
The
Best Baby Registry
Giveaway
Everything you need to check "getting ready for baby" off your to-do list! BabyList, the universal baby registry that lets you add anything from any store to one registry.
ONE WINNER TAKES HOME
---
- PRESENT -
The
Best Baby Registry
Giveaway
Everything you need to check "getting ready for baby" off your to-do list! BabyList, the universal baby registry that lets you add anything from any store to one registry.
ONE WINNER TAKES HOME
---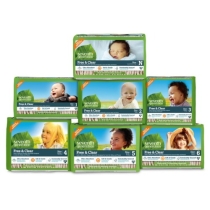 Dream Nursery from Land of Nod
$1000.00
landofnod.com
Your baby's nursery isn't just a regular room- it's a home for your little one that you'll want to create with care, tenderness, and a maybe even a little magic. This gift card to The Land of Nod is that fairy tale passport. From furniture to bedding and decor to handmade toys, the stylish and high-quality products from The Land of Nod will help you build a nursery that feels unique and yes, quite magical.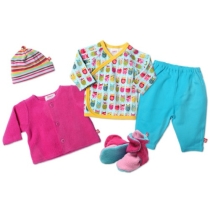 The Ultimate Layette from Zutano
$750.00
zutano.com
Step into the colorful, whimsical world of Zutano. The Vermont-based designer of childrens clothing, nursery bedding, dcor, toys and furniture, creates the most colorful prints and designs for children around the globe. Inspired by babies since 1989, Zutano is one of the most beloved and influential brands in childrens fashion. Zutano Booties hold the legendary status of 'best baby bootie ever!' Win All the swag your little one needs to stay stylish for over an entire year!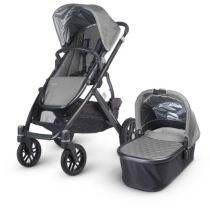 UPPAbaby VISTA
$879.99
uppababy.com
Its cool enough that the UPPAbaby VISTA stroller comes with a bassinet and that they offer add-on accessories like a second seat and toddler board perfect for your growing family. But what really makes it awesome is the VISTA's HUGE storage basket. Trust us, you'll want as much travel space as possible when you have a baby on the go! Winner takes the Pascal Grey stroller home.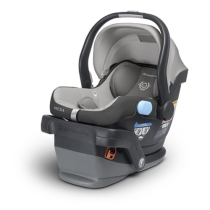 UPPAbaby Mesa Infant Car Seat
$299.99
uppababy.com
With easy installation, side impact protection, and a super lightweight carry (under 10 lbs!), The UPPAbaby Mesa makes car travel a piece of cake. And yes, it'll fit perfectly in that UPPAbaby stroller we're giving away. ;-)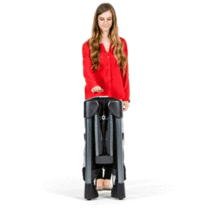 4moms breeze Playard
$299.99
4moms.com
Playards are hard to use. The breeze is easy. It opens or closes in one step. Just push down on the central hub to open and pull up to close - the latches are automatic and there's no tricky sequence of steps. It's a breeze. Fold it and you'll see!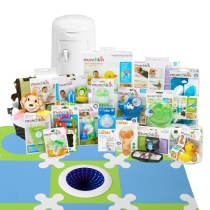 The Ultimate Feeding Bundle from Munchkin
$270.00
munchkin.com
Munchkin seeks to rid the world of the mundane by developing clever, innovative solutions that make family life safer, easier, and more fun. Here's a gift bundle with everything you need from pacifiers, to teethers, to a diaper pail, to the new Galaxy play mat.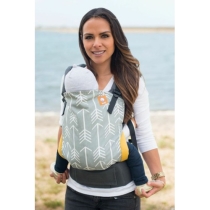 Tula Carrier
$149.00
tulababycarriers.com
Be hands free while your little one stays close with this stylish Tula carrier. Distinct in its look and design, its dual-adjustment straps allow for a perfect, snug fit while providing an ergonomically optimized seat for your baby's development. Available in both Baby and Toddler size, Tula carriers grow with your child as they continue to need the support and comfort of being close. Beneficial for baby, comfortable for you: babywearing just got so much easier.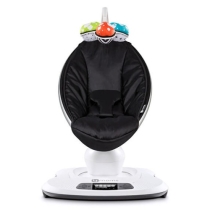 4moms mamaRoo
$239.99
4moms.com
The 4moms mamaRoo feels just like being held by mom or dad- bouncing baby up and down and swaying side to side. With five motions, five speeds, and four built-in sounds, the mamaRoo seat soothes baby, allowing them to both fully recline and sit up to play. Plus, the mp3 plug-in will keep the whole family rockin'!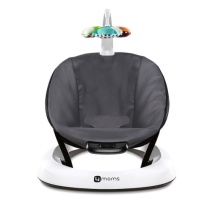 4moms® bounceRoo®
$99.99
4moms.com
Good, good, good vibrations! The 4moms bounceRoo is so light weight and portable - the good times will go anywhere you do. Designed with three intensity settings and three vibration modes: bee, wave and heartbeat.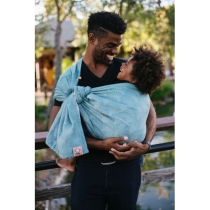 Tula Ring Sling
$135.00
tulababycarriers.com
Tula Ring Slings, made from unique woven wraps, are one of the most beautiful ways to carry your baby. But aside from the lovely designs, the ring sling is easy to use; fully adjustable for wearers of all sizes; and uniquely supportive for your child from birth to toddler adventures. The Tula Ring Sling is the perfect for the on-the-go parent.
Giveaway is open to residents in the United States & Canada, excluding Quebec.